What Is Keyser Soze Doing On My Money?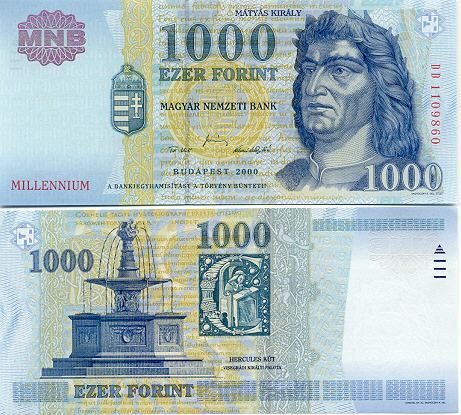 Howdy. Mrs. Werbenmanjensen did a fine job manning the shop alone while I spent time in Hungary, where the local currency is the
forint
, trading as I write this at about 363 to a single British pound. I'll have more to say later about my trip to
Gyor
, a city that inspired no photography from me. But I would like to note the similarity between the bloke pictured above on the 1,000-forint note and the mythical character
Keyzer Soze
from the brilliant 1995 film
The Usual Suspects
. Perhaps it's just a gambit to scare petty thieves.
Labels: culture, currency, film, non-UK travel